Man Saver Post Driver Support
Rohrer Manufacturing, home of the Man Saver Post Driver is located in Prineville, Oregon and hours of operations are 8a - 4p, Pacific Standard Time except on Fridays 8am-3:30pm.
View our FAQ, Warranty, Use & Care Manual (below), View Demonstration Videos.
The Man Saver Fence Post Driver is an excellent, affordable alternative to bulky hydraulic or back breaking manual fence post drivers. Below are links to our PDF instruction manual and parts lists. Call us to order parts at 1-800-980-7599.
---
Use and Care Manual (click here to download)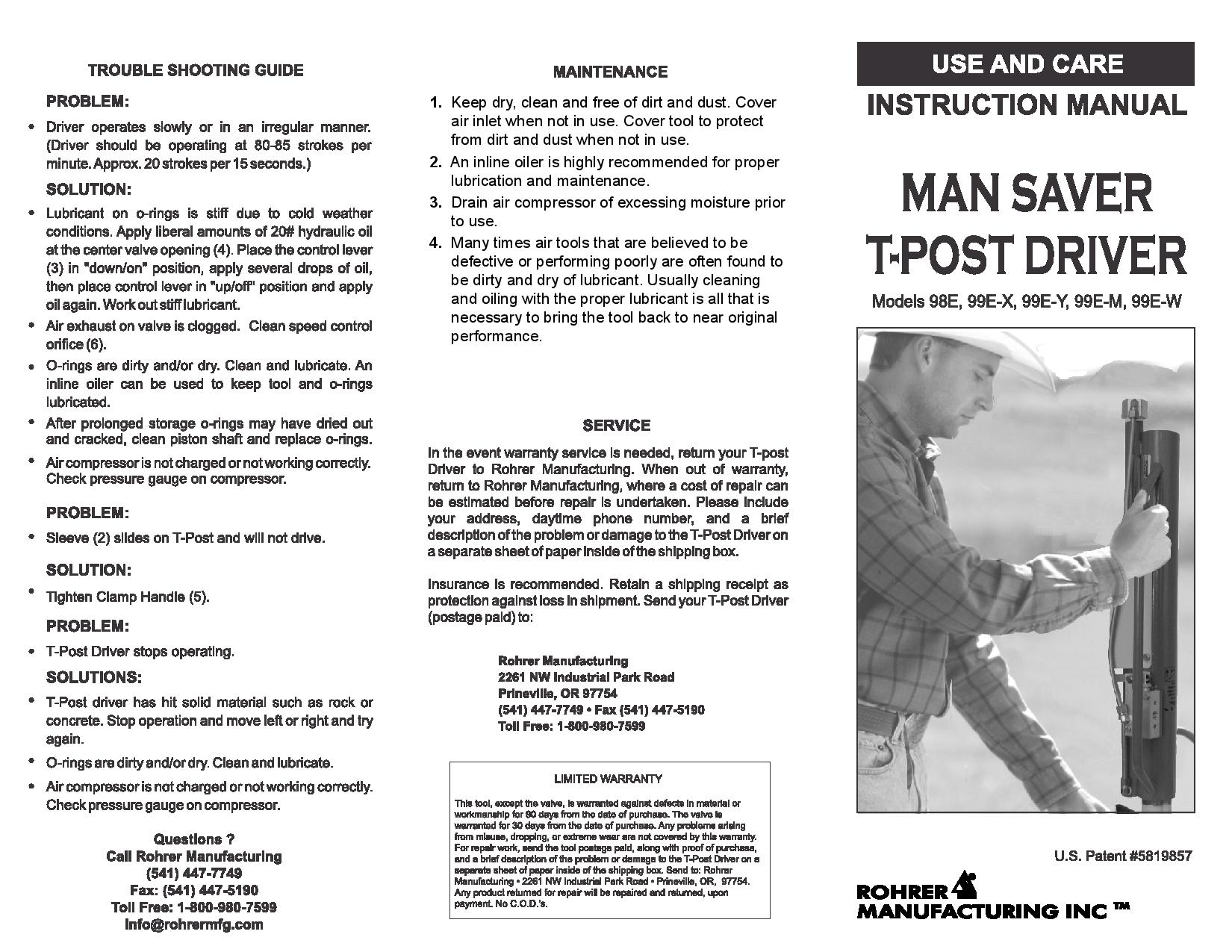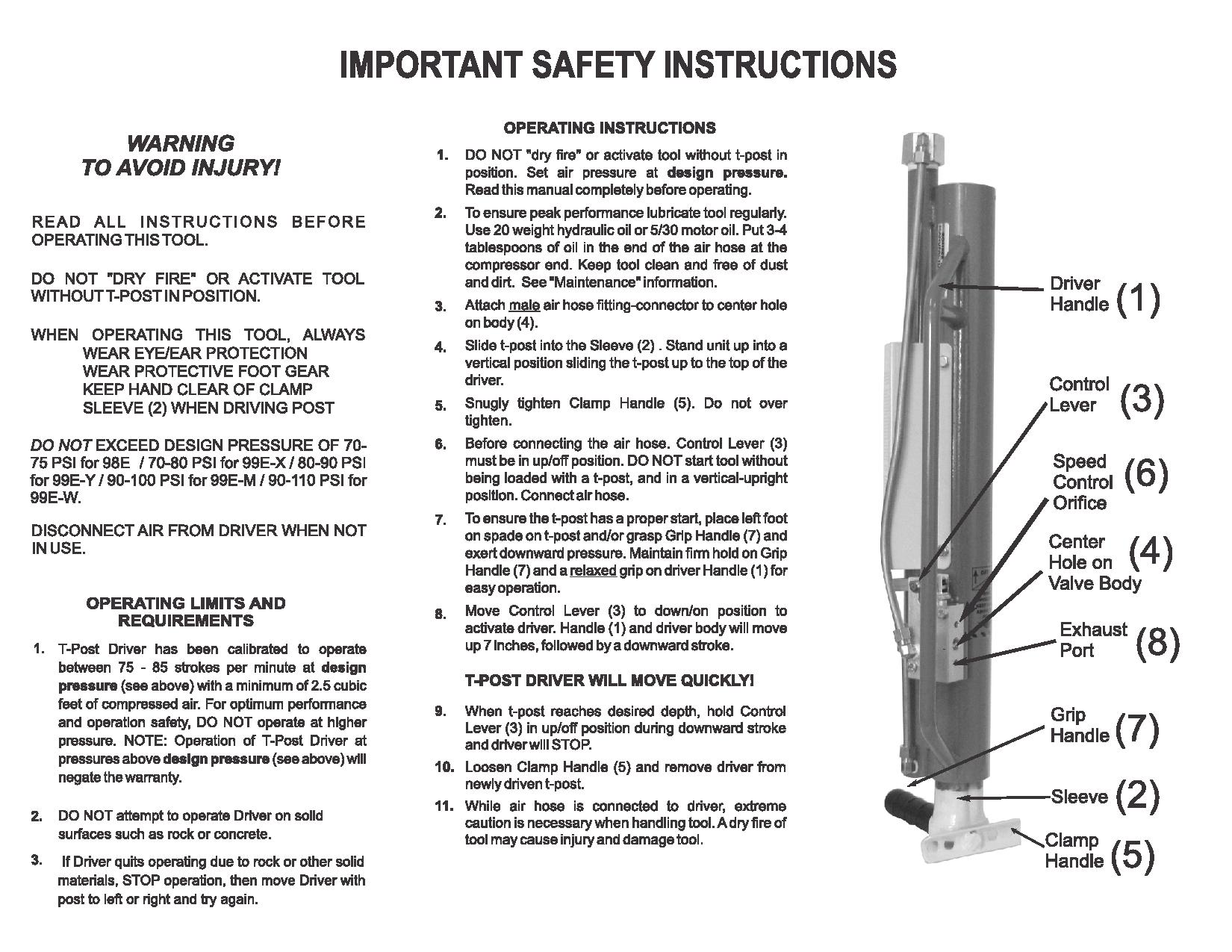 ---
Parts List: Parker (click here to download)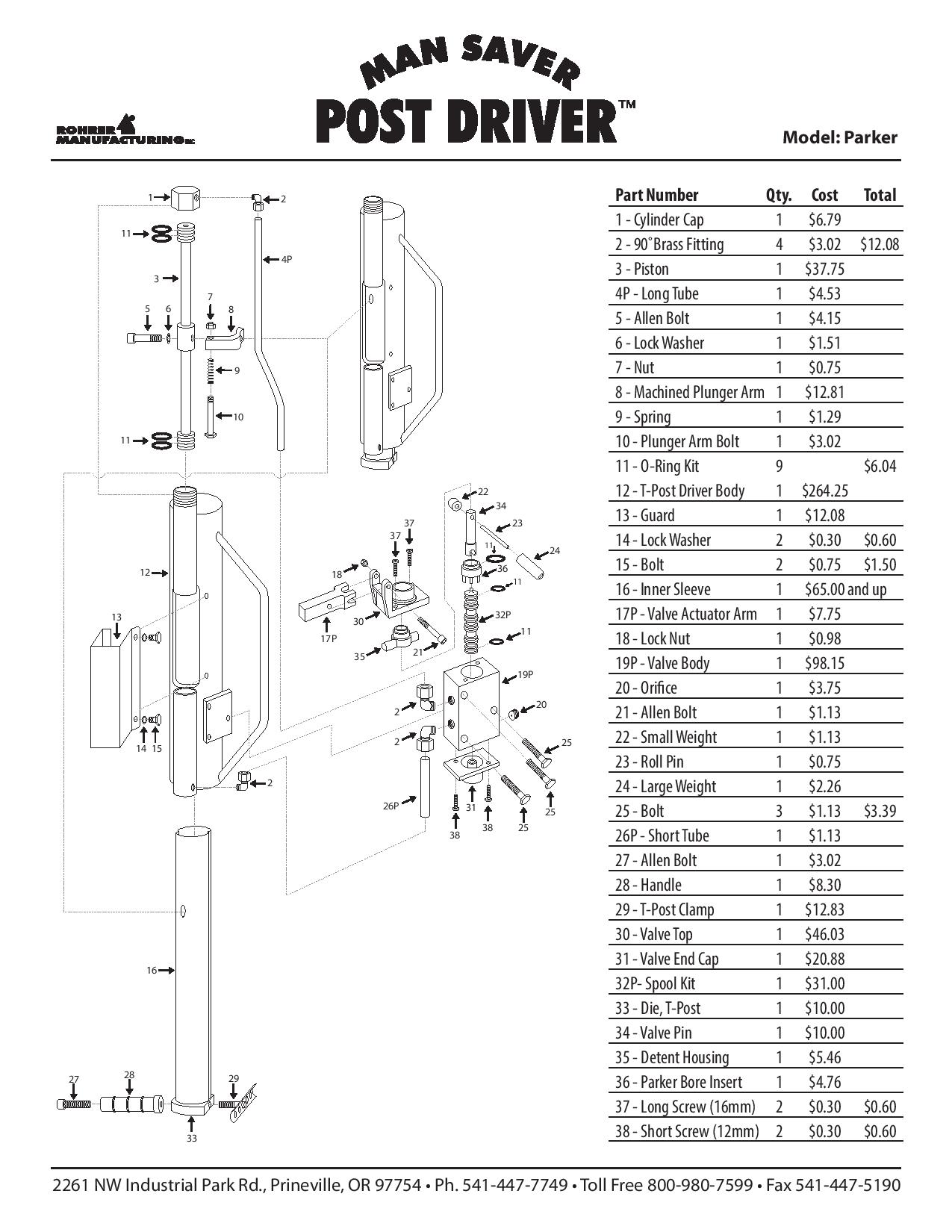 ---
Parts List: RMI (click here to download)